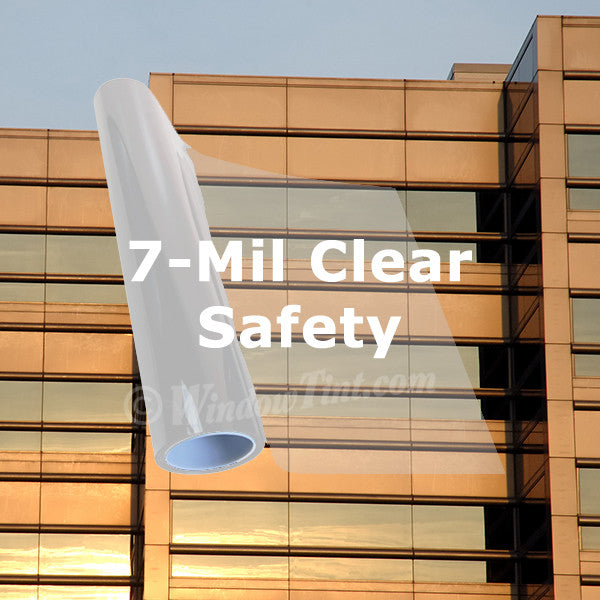 7 Mil Clear Safety Window Tinting Film
Add protection to your glass in addition to solar benefits
Available in a variety of thicknesses and colors
Shards of glass remain stuck to film if glass is broken
Thicker films make it difficult to penetrate the glass
99% UV barrier protects you and your furnishings
Description
Specs
Shipping
7 Mil Clear Safety window tinting film adds protection to your glass in addition to solar benefits. When struck by an object, the glass will remain intact on the applied film and save you the mess and danger of shattered pieces everywhere. In addition, anyone trying to break through the glass will not be able to penetrate the thick, durable film.

Product Specification Sheets (Note: These PDF files will open in a new window or download to your computer depending on your current computer settings. If it opens in a new window simply close window to return to this page)

Install Instructions PDF (Click here)

Product Features PDF (Click here)

Solar Specs PDF (Click here)

Mechanical Specs PDF (Click here)

Products normally ship in 1 - 3 business days.