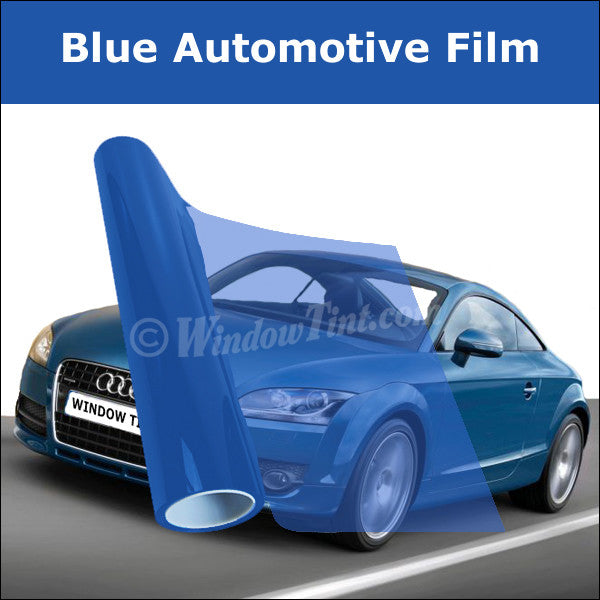 Blue 25% VLT Auto Window Tinting Film
31% Heat Rejection
90% Glare Rejection (Only 25% light allowed to transmit through window)
99% Ultra Violet A and B Rejection
Safe on all GPS enabled vehicles (Clear path for Radio, Cell and GPS signals)
Non-Metal Color Dye System
Highest Quality Professional Window Tinting Film
Description
Specs
Shipping
Blue Color Car Window Tinting Films are ideal for enhancing the appearance of window glass whenever a splash of color is called for, such as on show cars. Has a pressure sensitive adhesive so it bonds well to auto glass.

Note: People outside will be able to see in through this film whenever the light inside the window is greater than it is outside. For example, an office building that you can't see into during the day, may allow you to view people working at night in their offices. In this situation, the amount of privacy will be determined by the VLT (visible light transmission) of the film. A lower VLT will reduce (but not eliminate) the visibility of anything inside the window.

Product Specification Sheets (Note: These PDF files will open in a new window or download to your computer depending on your current computer settings. If it opens in a new window simply close window to return to this page)

Product Features PDF (Click here)

Solar Specs PDF (Click here)

Products normally ship in 1 - 3 business days.