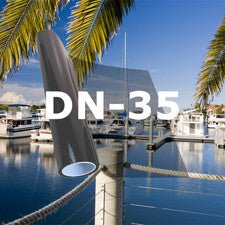 Clearance - Deluxe Natural 35% VLT 24-Inch Rolls - Half Price!
Clearance on 24" Rolls!  Half Price!
These rolls are 24 inches by varying lengths. Deluxe Natural window tinting films add extremely little color to the natural view, yet offer excellent solar heat rejection and relatively low interior reflection. They are the film of choice when you prefer a less reflective exterior look. NOTE: Check description carefully. These are priced on a cash-and-carry, "as-is" basis and cannot be returned. Available only while supplies last.