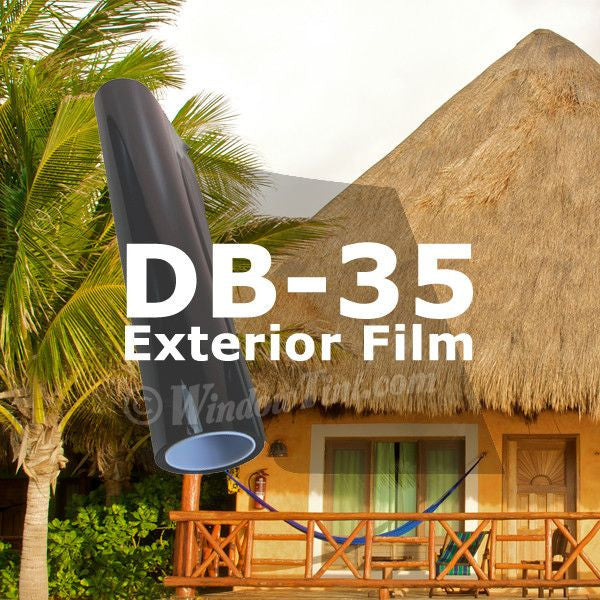 Exterior Deluxe Bronze Window Tinting Film 35% VLT
Subtle copper color enhances the appearance of windows
Offers some daytime privacy
Excellent solar heat rejection
99% UV barrier protects you and your furnishings
Description
Exterior Deluxe Bronze window tinting film is designed to be applied on the outside of your windows. Exterior films are used primarily when there is some reason why the film can't be applied to the interior of the glass, such as obstructions or existing graphics. They are designed to weather the elements better than interior films, but because they are applied to the exterior, their life expectancy is less than their interior counterparts.
Note: People outside will be able to see in through this film whenever the light inside the window is greater than it is outside. For example, an office building that you can't see into during the day, may allow you to view people working at night in their offices. In this situation, the amount of privacy will be determined by the VLT (visible light transmission) of the film. A lower VLT will reduce (but not eliminate) the visibility of anything inside the window.
NOTE: THE 20% VLT VERSION OF DELUXE BRONZE IS NOT RECOMMENDED FOR DUAL-PANE WINDOWS.
Specs
Product Specification Sheets (Note: These PDF files will open in a new window or download to your computer depending on your current computer settings. If it opens in a new window simply close window to return to this page)
Install Instructions PDF (Click here)
Product Features PDF (Click here)
Solar Specs PDF (Click here)