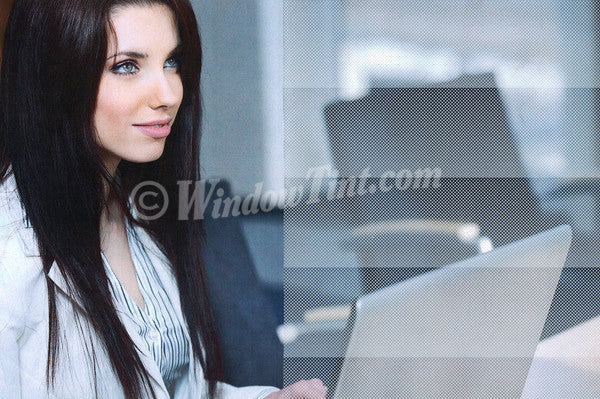 Large White Bar Dot 60" Wide Roll
4 cm high stripes gradient white frost. Stripes run the length of the roll.
Pattern can be used both horizontally and vertically, but splicing may be involved.
Gives your windows a sophisticated look while providing moderate privacy
Recommended for home, office, or bathroom windows
Description
Specs
Shipping
Most popular use is for interior office windows where privacy or design is desired.

Product Specification Sheets (Note: These PDF files will open in a new window or download to your computer depending on your current computer settings. If it opens in a new window simply close window to return to this page)

Install Instructions PDF (Click here)

Products normally ship withing 1 - 3 business days.