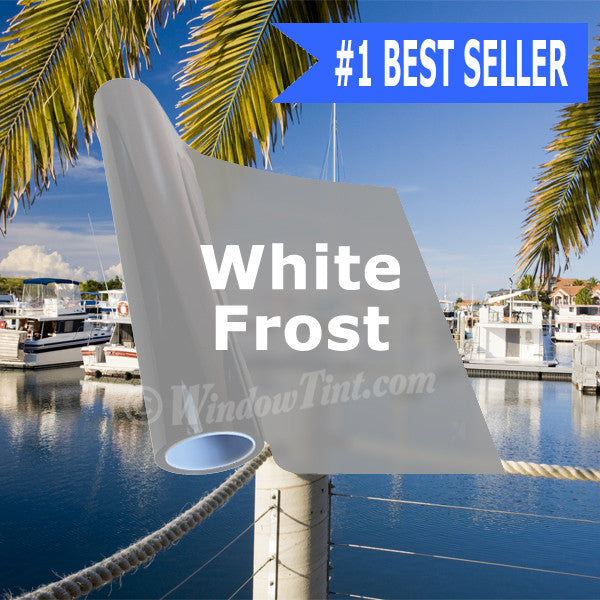 White Frost Window Tinting Film
Economical way to get a "sand-blasted" effect
Maximum privacy while letting some light through
Available in a variety of colors
99% UV barrier protects you and your furnishings
Description
Specs
Shipping
White Frost film has an effect similar to a ''sand-blasted'' window, which gives it a translucent look and adds maximum privacy while letting some light through. Now available in a variety of colors, these films are excellent for office and bathroom windows where you need to block visibility but maintain a refreshing look.

Note: People outside will be able to see blurred silhouettes through the frost and matte films whenever the light inside the window is greater than it is outside. For example, an office building that you can't see into during the day, may allow you to view people working at night in their offices. Whiteout and Blackout films block 100% of light and visibility from both sides of the window. Choose accordingly.

Product Specification Sheets (Note: These PDF files will open in a new window or download to your computer depending on your current computer settings. If it opens in a new window simply close window to return to this page)

Install Instructions PDF (Click here)

Product Features PDF (Click here)

Solar Specs PDF (Click here)

Products normally ship in 1 - 3 business days.